VIRAL is a short fiction film

directed by Shriejan Paudel in co-production with NTR.
Nina (26) and her friends go viral with a videoclip and are getting ready for their big TV-debut.
When it turns out they have been brought to the show under false pretenses, Nina has to make a choice:
go for her career or use this unique opportunity to make a statement as an underrepresented black filmmaker?
This film premiered at the Keep an Eye Filmacademie Festival where composer Manel Fornells won a special mention for his work on the film.




VIRAL has been selected for the VERS film awards 2022 and had its US premiere at PAFF 2022.


To watch the film, go to npo3.nl.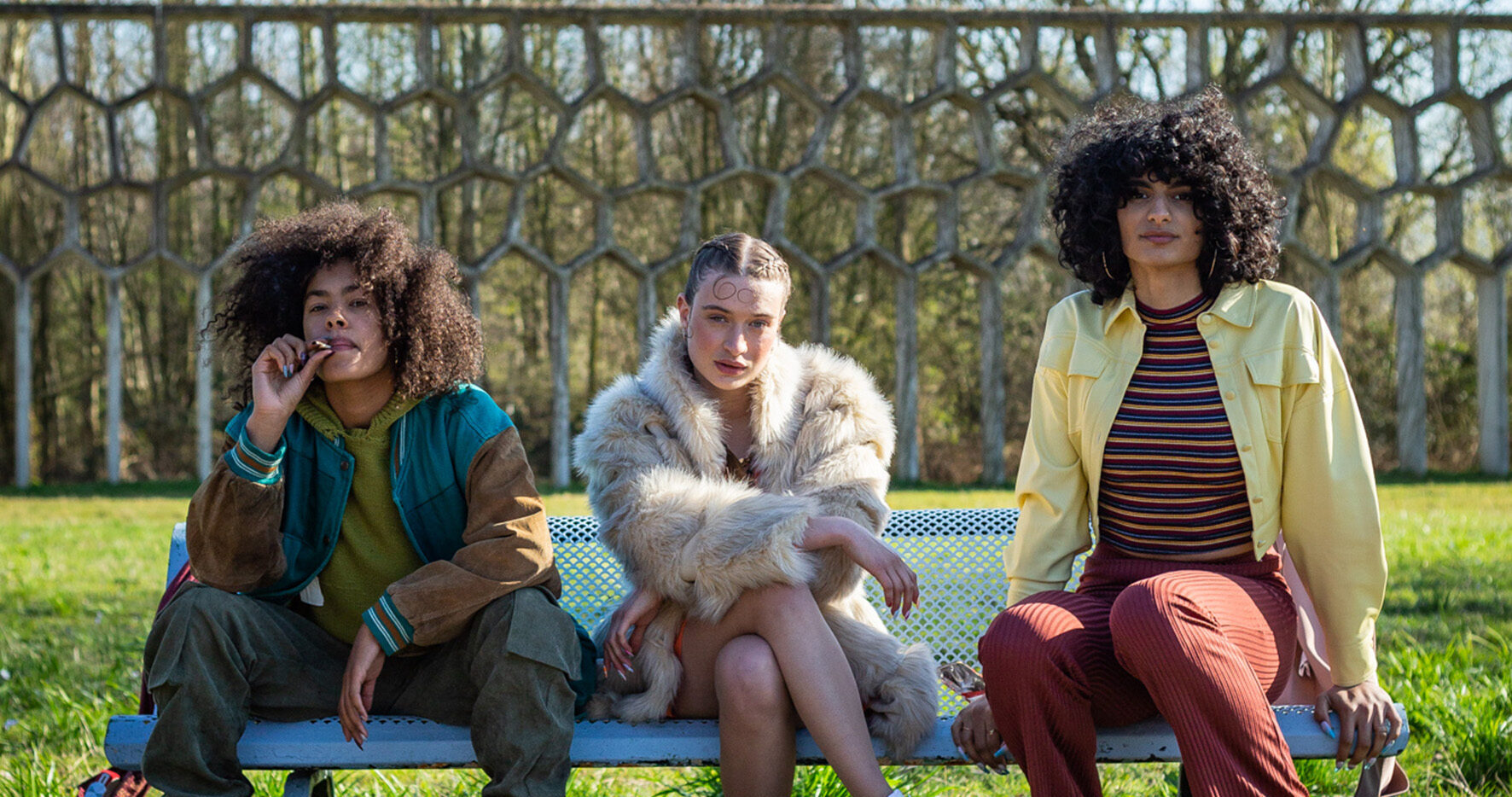 CREW


JELISA VAN SCHIJNDEL | MEGAN DE KRUIJF | MARIE-LÉA FLORIMA | KENDRICK ETMON | YARI VAN DER LINDEN


Director: SHRIEJAN PAUDEL
Writer: ASHANTI VREDEN
Producers: SIEMEN VERSLOOT | IDRIS BAKKER | THOMAS SPIEKHOUT
DOP: YAVUZ SELIM ISLER
Production Design: KINO HAVERKORN & ANNELOT DE BOER
Costume: ANOUK BOEF
Editor: JORDY PIJPER
Sound Recording: BAS GIJZEN & FRANCO VAN DER LINDE
Sound Design: BAS GIJZEN
Sound Mixing: COEN BRUINS
Composer: MANEL FORNELLS
VFX Supervisor: FRANCA WISSELINK
VFX Artists: MENNO WEITMANN | BO KAMPHUES | BOB LEMM | ELINE OPPEWAL | PIETER SCHILLEMANS | JORN BOVEN | STIJN SANDERS |
MICHAEL VAN DALEN | GIJS DE GROOT |VICTOR FRERICHS | MICK VAN GELDROP | LEELOO BÉNÉZRA | DIEDE BOUMAN 
Title Design: SHOSHO & FRANCA WISSELINK
Post facility: FILMMORE
Broadcast: NTR